Gauthier, Alvarado & Associates Portfolio
First Virginia Community Bank
This 3,517 SF interior renovation provided a more efficient layout for bank staff, enhanced flow for customers and an upgraded appearance to properly represent FVC's image. Interior glass walls were provided for the conference room to allow more natural light into the main space, giving this space a more open and inviting feel.
Architectural Design
Mechanical Design
Plumbing Design
Electrical Design
Construction Administration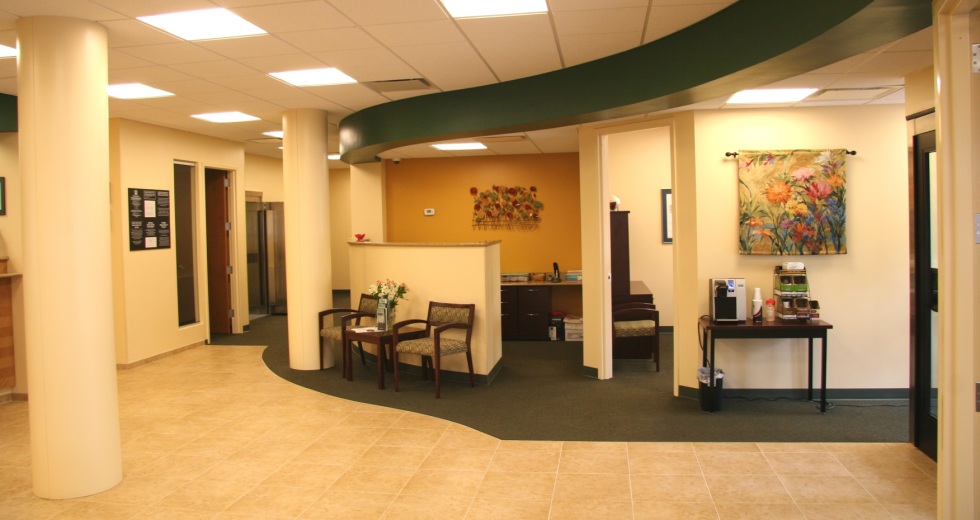 First Virginia Community Bank
Springfield, VA
The First Virginia Community Bank (FVC) was a 3,517 square foot interior renovation of an existing tenant space. The bank was looking to upgrade the existing layout and features of the space to represent FVC's image, provide an efficient layout for the bank staff and enhance the flow for customers entering the space.
The original tenant space contained a secure entry vestibule that made the space feel distant and separated. A priority for this renovation was to enhance the appearance and flow for customers and to integrate the entry with the rest of the space. The offices and conference rooms were re-configured to allow visibility to the entrance for greeting customers, but to also ensure natural light entered the spaces. A glass wall lines the conference room to allow natural light to shine through into the main teller area, giving the space an open feel. FVC's signature curves integrate the existing entry element into the free form of the interior space.
Thank you for visiting Gauthier, Alvarado & Associates. If you have questions about our firm, our services or have any other inquiries, please contact us. Our goal is to provide the highest quality service to our clients.
Gauthier, Alvarado & Associates
10201 Fairfax Boulevard, Suite 225,
Fairfax, VA 22030
TEL: 703.241.2202