Gauthier, Alvarado & Associates Portfolio
Friends Meeting of Washington
GAA partnered with Lippincott Architects to design an addition that connects all three historic buildings on the campus. This addition provides a new lobby, main stair, elevator, and stacked corridors that serve as an accessibility link between the buildings and the two-level rear garden.
Sustainable Design
Historic Preservation
Architectural Design & Rendering
Structural Design
Mechanical Design
Plumbing Design
Electrical Design
Fire Protection Design
Construction Administration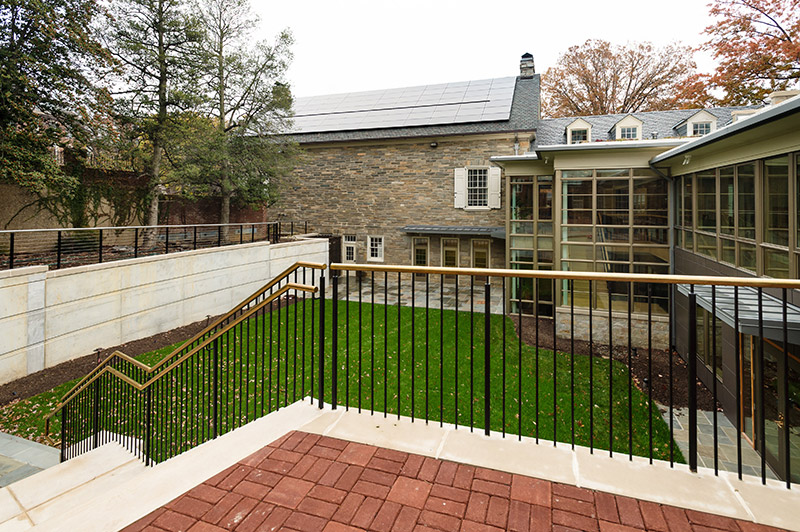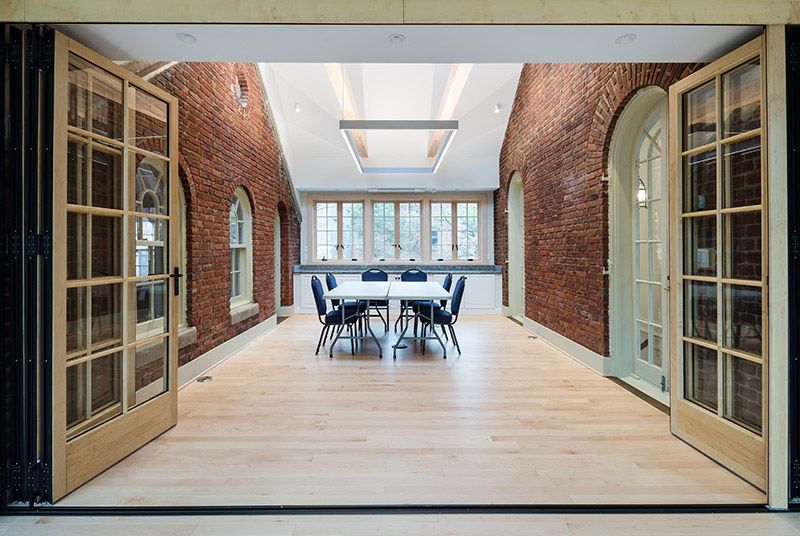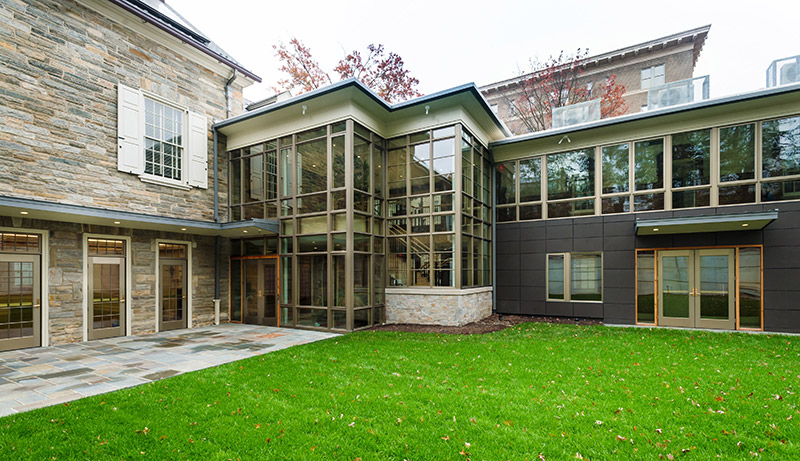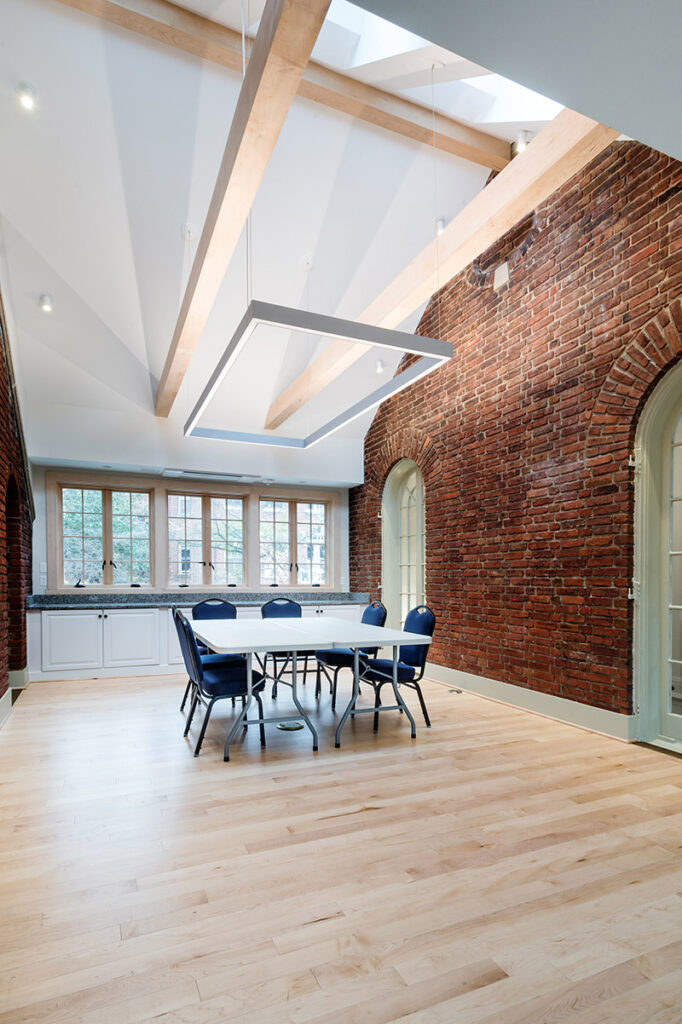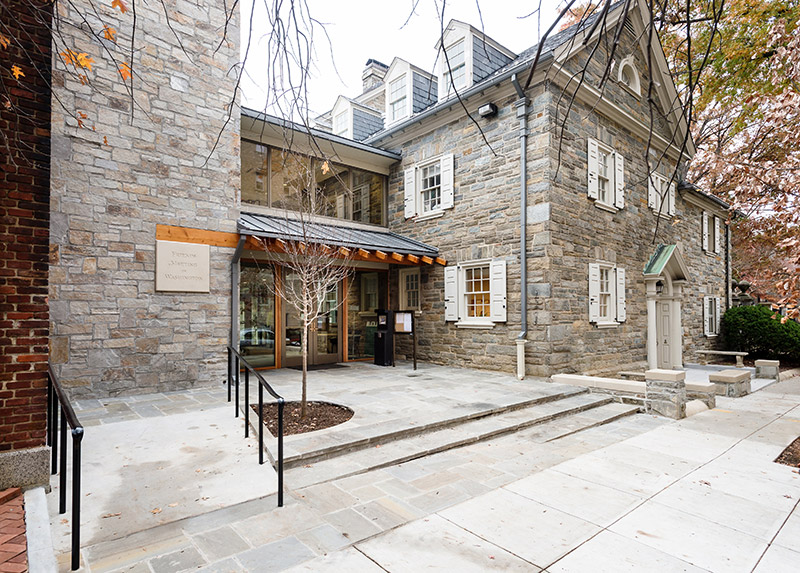 Friends Meeting of Washington
Washington, DC
Friends Meeting of Washington consists of three buildings spread throughout a small campus bordered by Florida Ave., Decatur Pl., and Phelps Pl. in the DuPont Circle Area. Built into a sloping site, all the buildings are set at different elevations; there currently is no accessible route into 90% of the spaces, accessible internal circulation is nonexistent. Our design solution creates a new lobby for the entire campus on Decatur Place. The new entry counters the rusticated stone of the meeting house with a transparent connection to the newly designed rear garden.
The addition connects all spaces on the campus including the two level garden via a series of stacked corridors connected by a new main stair and an elevator. The addition by its nature is a green element adding a layer of temperate space between the un-insulated brick wall of Quaker and Carriage House. Other sustainable features include a green roof and a multi-port mechanical system which allows zoning on a room by room basis.
We teamed with Evan Lippincott of Lippincott Architects throughout the design of this project.
Thank you for visiting Gauthier, Alvarado & Associates. If you have questions about our firm, our services or have any other inquiries, please contact us. Our goal is to provide the highest quality service to our clients.
Gauthier, Alvarado & Associates
10201 Fairfax Boulevard, Suite 225,
Fairfax, VA 22030
TEL: 703.241.2202