Gauthier, Alvarado & Associates Portfolio
This 2,149 SF historic house was originally a garage and driver's apartment.  GAA prepared a design to convert the house into an informal gathering space for the HHMI Janelia campus.  The fully renovated house includes a full-service bar, self-service food area and interior seating area that opens directly onto an outdoor terrace.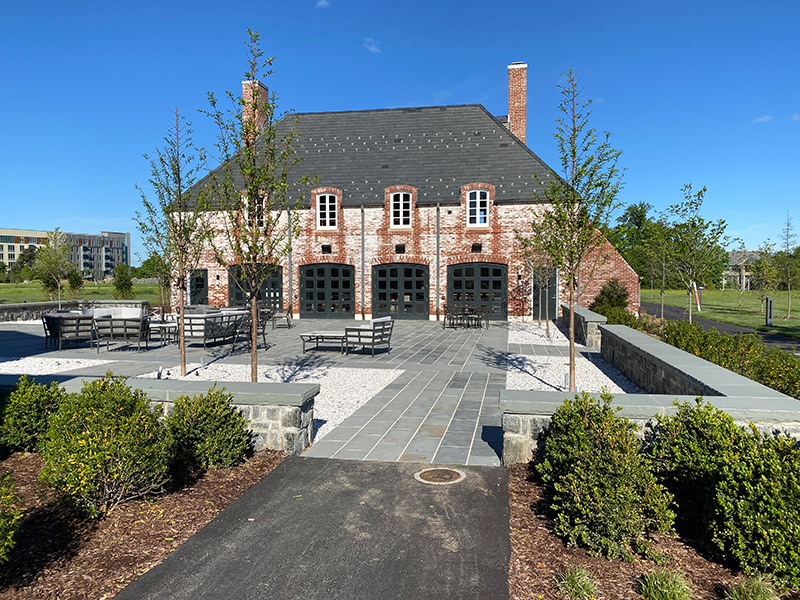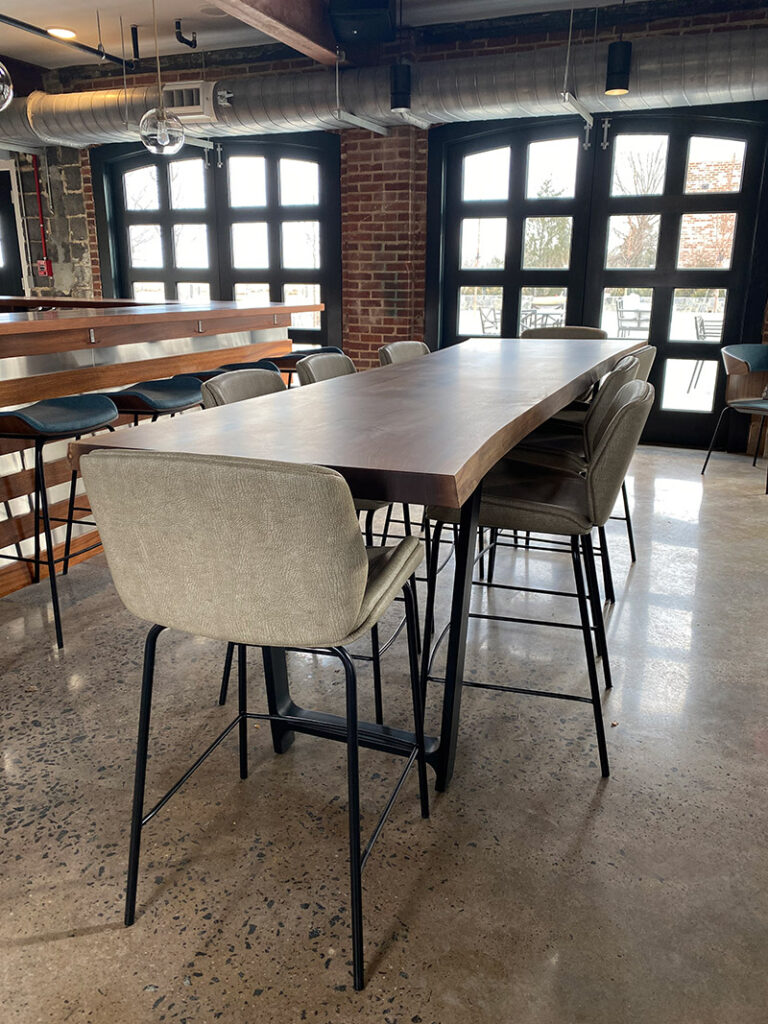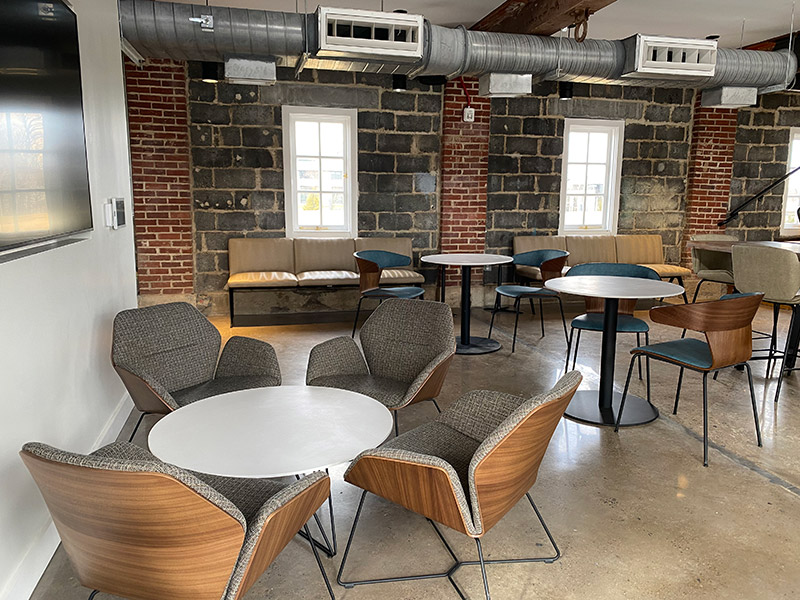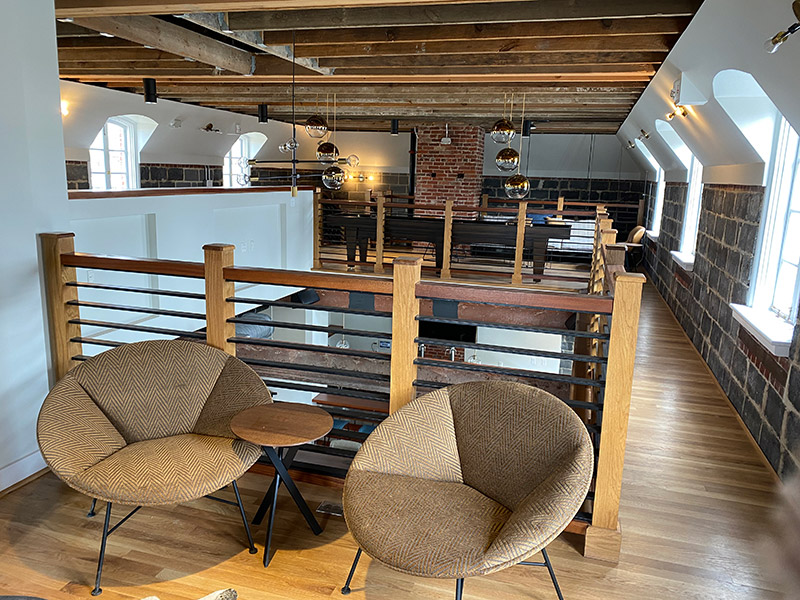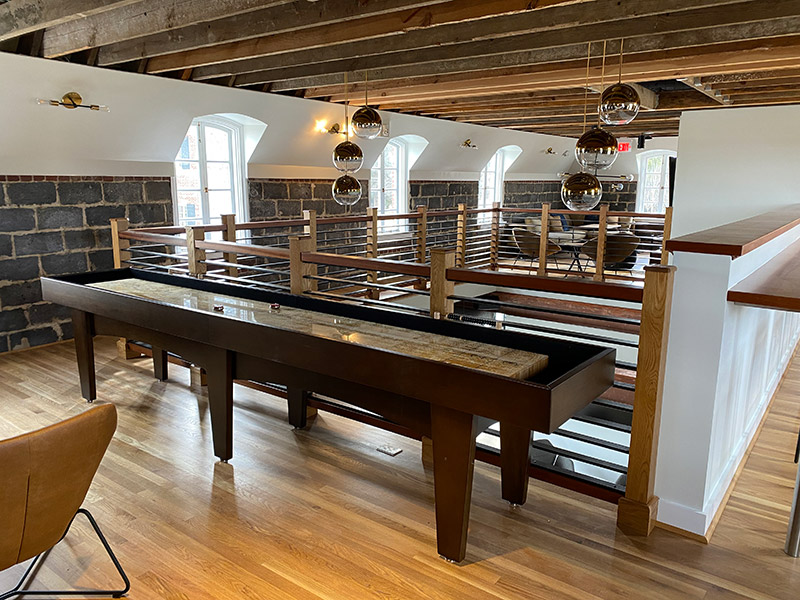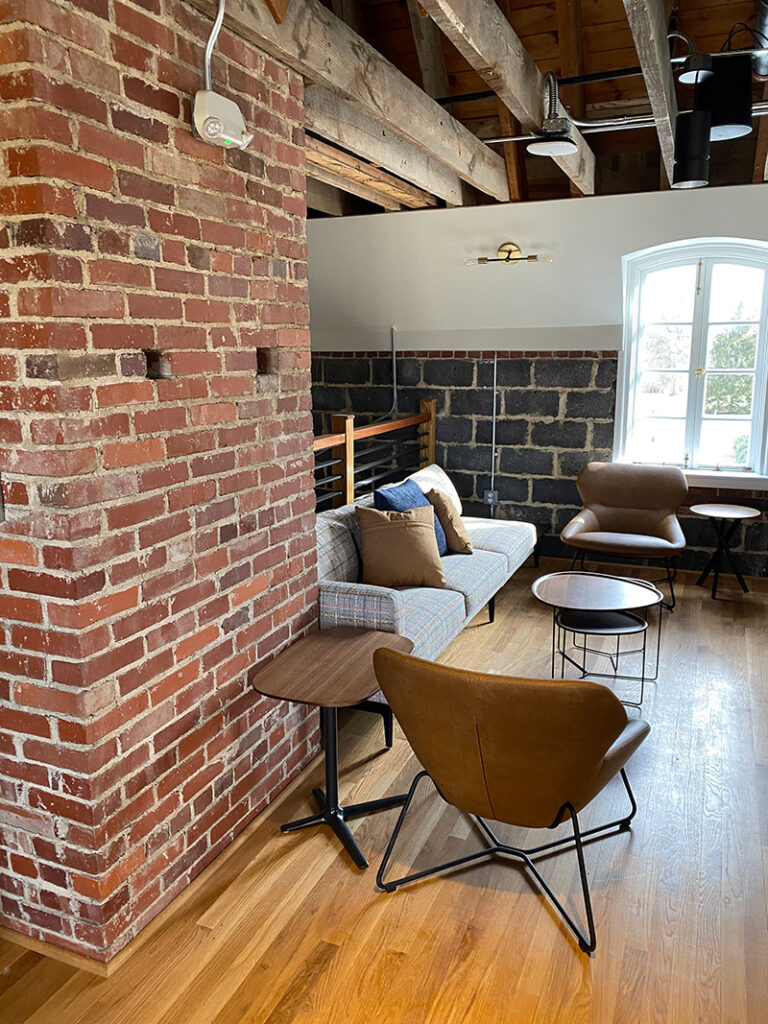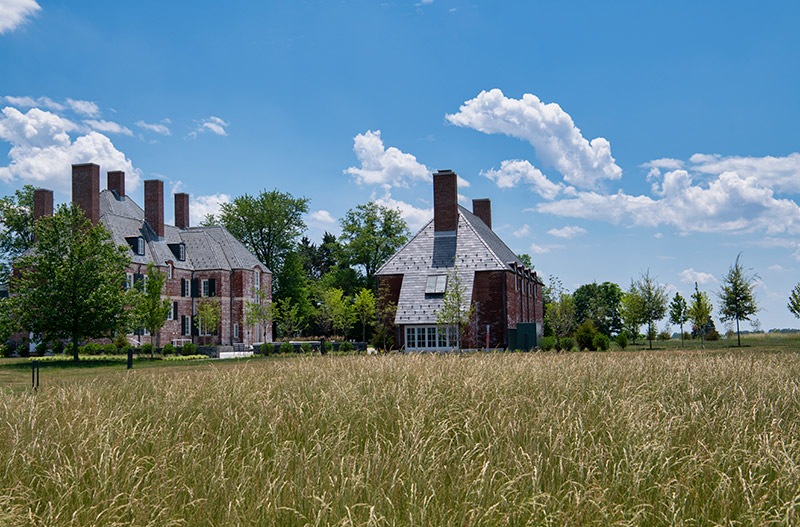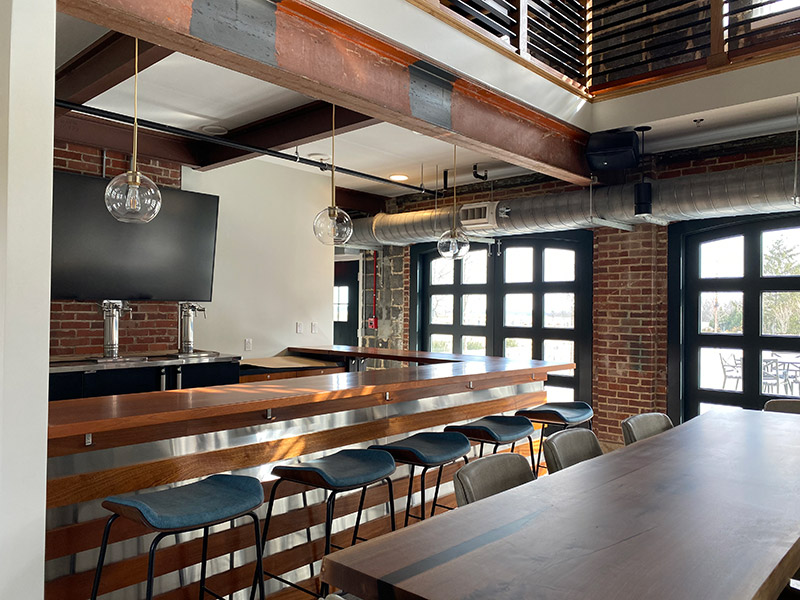 Janelia Carriage House
Ashburn, VA
GAA has worked on multiple projects for the HHMI Janelia. One of the most recent projects is the renovation of the historic Janelia Carriage House into an informal gathering space for the employees on the Janelia campus to gather socially after work.
The Carriage House is original to the HHMI Janelia Ashburn Campus. It is listed on the National Historic Register as important at the State level. With this designation we were challenged to turn the original Janelia Carriage House into a social gathering space for the scientists and their families. All decisions were guided by maintaining as much of the historic fabric as possible while creating spaces that will work for today's desired uses and sustain flexibility. GAA made multiple presentations to the Virginia Department of Historic Resources (DHR) throughout the project in order to obtain approval.
The 2,149 SF Carriage House was originally a garage and driver's apartment. The new gathering spaces provided within include a bar that can be full service or self-service. We added restrooms and integrated a new mechanical system; originally, the building had only fireplaces for heating. The owner desired to have the interior gathering space flow out onto a new exterior terrace. The original wide doors for carriages or cars have been converted to allow free flow from the outside to the inside as weather permits.
In an effort to eliminate exterior mechanical equipment, we utilized a ground source heat pump system with a well field that did not alter the historic views.  These historic views had to be maintained in order to retain the building's historic designation.
From time of design, survey work, DHR approval, permit approval, and construction, the entire schedule was compressed into two years. In order to maintain this consolidated time frame, we had to be flexible and work closely with the owner and contractor, as many tasks had to overlap. In addition to managing the challenges associated with a condensed schedule, our design team was tasked with not only doing a renovation but doing a renovation in a historic structure.
Thank you for visiting Gauthier, Alvarado & Associates. If you have questions about our firm, our services or have any other inquiries, please contact us. Our goal is to provide the highest quality service to our clients.
Gauthier, Alvarado & Associates
10201 Fairfax Boulevard, Suite 225,
Fairfax, VA 22030
TEL: 703.241.2202