Gauthier, Alvarado & Associates Portfolio
L'Enfant Plaza Retail Lobby
GAA worked in partnership with USPS's marketing division and a consultant on this 5,000 SF renovation. This collaboration resulted in a design that seamlessly integrates self-service and full-service retail to enhance the customer experience.
Architectural Design
Mechanical Design
Plumbing Design
Electrical Design
Construction Administration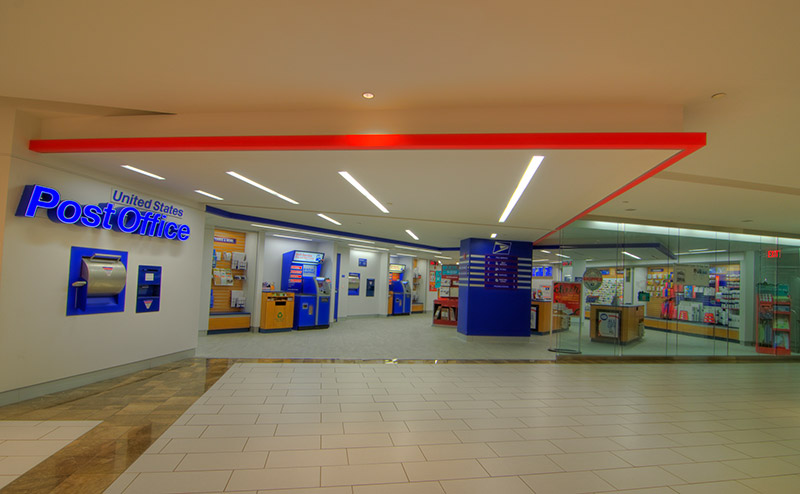 L'Enfant Plaza Retail Lobby
Washington, DC
The L'Enfant Plaza retail unit was a renovation of the USPS retail lobby space within the newly renovated L'Enfant Plaza Mall. The USPS responding to changing circumstances has embarked on a program of re-evaluating the approach to its retail services. GAA worked as a team with the USPS's marketing division and a consultant to mark out the consumer path through a typical Post Office. This resulted in a successful experiment that integrates the flexibility of self-service with a full-service retail while offering the customers a seamless and pleasant experience. The L'Enfant retail facility was the result of that collaboration and GAA provided design and construction services for the 5,000 SF retail facility.
Thank you for visiting Gauthier, Alvarado & Associates. If you have questions about our firm, our services or have any other inquiries, please contact us. Our goal is to provide the highest quality service to our clients.
Gauthier, Alvarado & Associates
10201 Fairfax Boulevard, Suite 225,
Fairfax, VA 22030
TEL: 703.241.2202