Gauthier, Alvarado & Associates Portfolio
Newington DVS Maintenance Facility
This 91,000 SF facility was designed to include 38 vehicle maintenance bays, a paint booth, a wash bay, a large parts storage area, a two-story administrative wing, and a fuel island. The administrative wing includes offices, a large lunch area, locker rooms, restrooms, a bus driver waiting area, a conference room, and a large training room.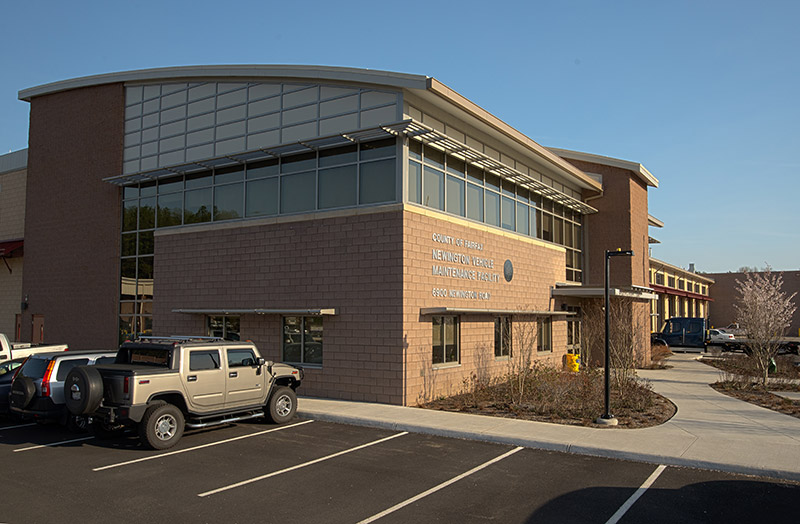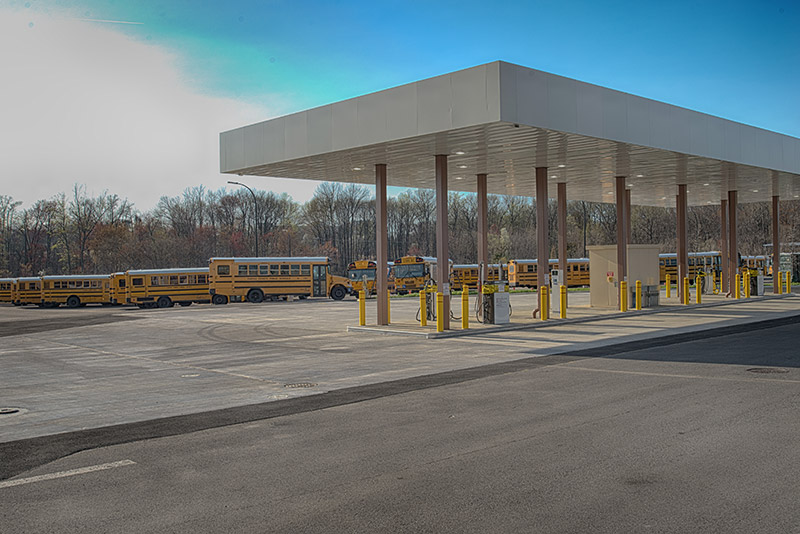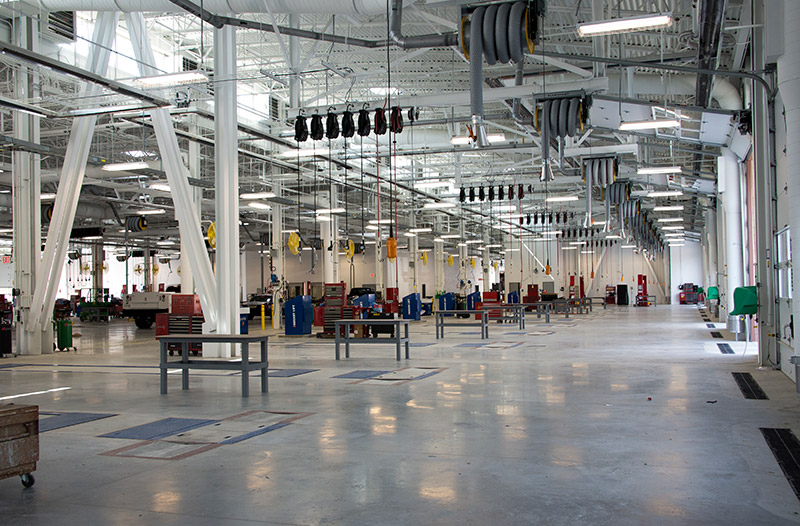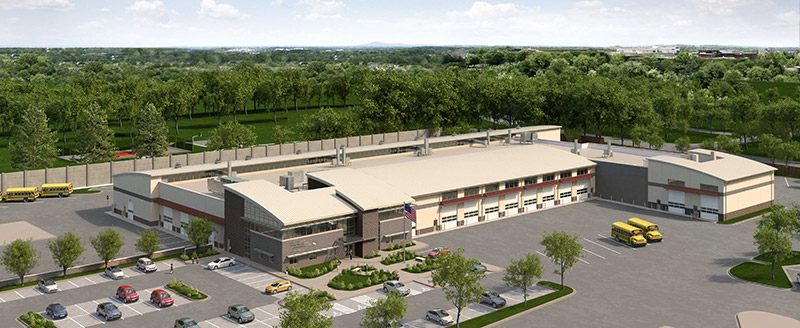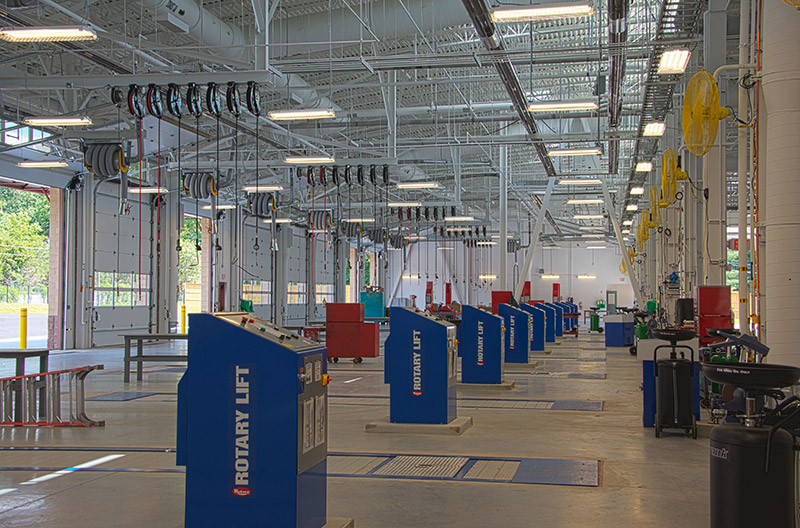 Newington DVS Maintenance Facility
Lorton, VA
The Newington DVS Maintenance Facility is a 91,000 SF single story vehicle maintenance facility with 38 vehicle maintenance bays, a paint booth, and wash bay located on a twenty five acre site in the Mount Vernon District in Fairfax County. The project entailed construction of a new maintenance facility immediately adjacent to the existing facility, which was required to maintain operations during the construction activities. Along with the maintenance functions, the new facility also includes a two-story administration wing housing the facility managers, a large lunch area for the employees, locker and toilet rooms, a separate waiting area for bus drivers to rest between runs, and a training/conference room sized for up to 100 employees.
The facility incorporates numerous sustainable components and the most advanced technological features in the building's infrastructure, such as an integrated energy management system, solar-tracking skylights, waste oil boilers, rainwater harvesting system, lighting control and communications. The facility is fully accessible for patrons with disabilities in compliance with the Americans with Disabilities Act (ADA) requirements.
Thank you for visiting Gauthier, Alvarado & Associates. If you have questions about our firm, our services or have any other inquiries, please contact us. Our goal is to provide the highest quality service to our clients.
Gauthier, Alvarado & Associates
10201 Fairfax Boulevard, Suite 225,
Fairfax, VA 22030
TEL: 703.241.2202