Gauthier, Alvarado & Associates Portfolio
Energy improvements were designed for five buildings, four athletic fields, two baseball fields, six tennis courts, the Chapel, all exterior site lighting, and all building lighting on the campus. Upgrades included the replacement of a boiler plant serving multiple buildings, the installation of a centralized HVAC system servicing one building, LED lighting retrofits, and the design of wireless lighting control systems.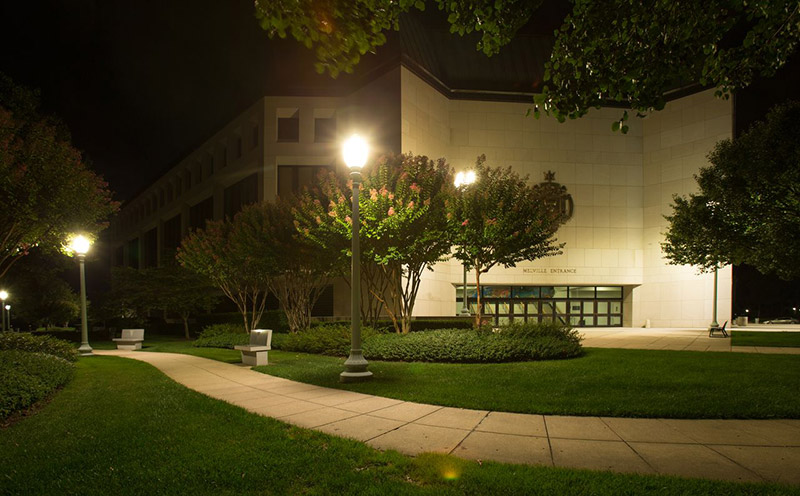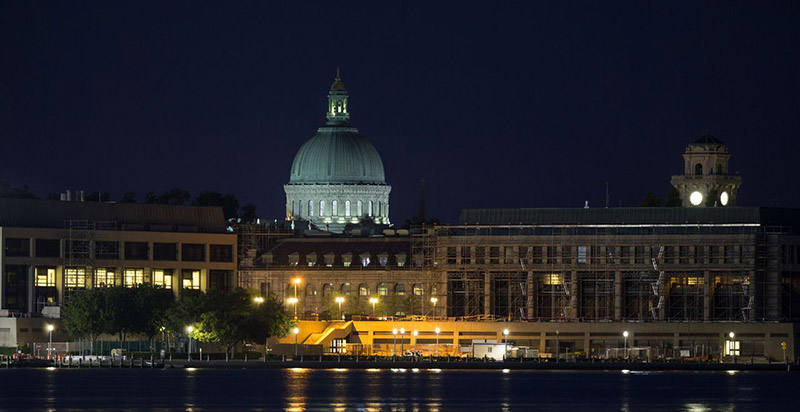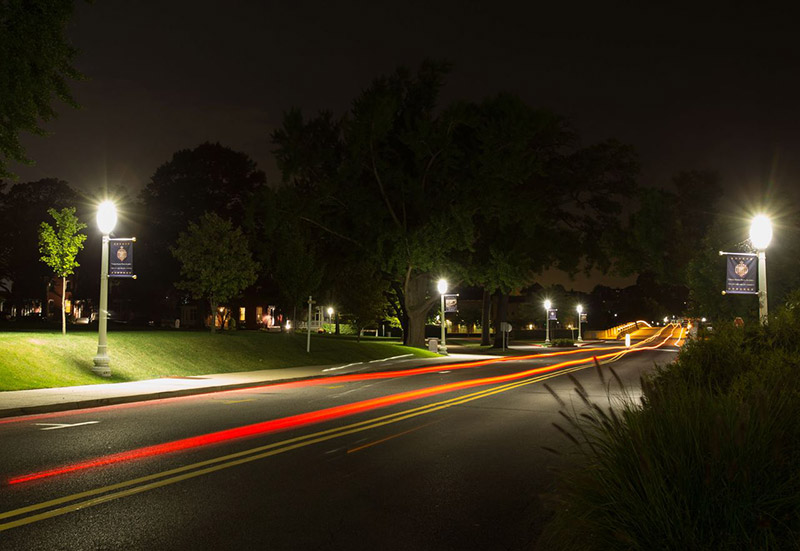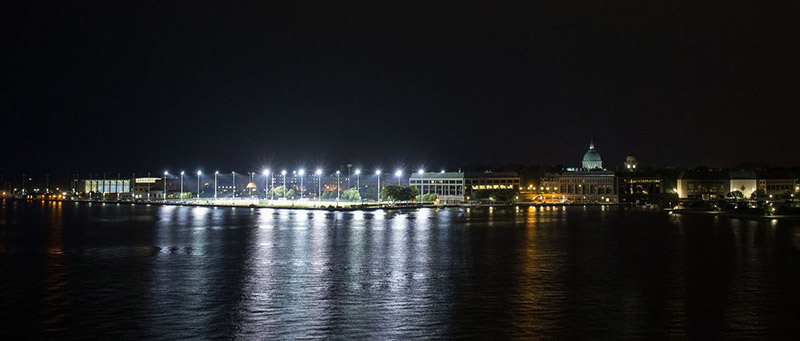 US Naval Academy
Annapolis, MD
This project provided various energy improvements throughout the site at the United States Naval Academy and NSA Annapolis North Severn to improve energy efficiency in accordance with mandates set forth by the Energy Policy Act 2005 (EPAct), Executive Orders 13423, 13514, and the Energy Independence and Security Act (EISA) of 2007. This project is a Design-Build contract with NAVFAC Washington. The main contract is held by our construction partner G-WMS. The overall size of this project consisted of 5 buildings, 4 athletic fields, 2 baseball fields, 6 tennis courts, Chapel lighting and all exterior site and building lighting on the Naval Academy Campus and Naval Support Activity campus.
GAA performed energy audits of the five buildings, which involved the lighting controls, plumbing and building envelope systems. One building consisted of GAA designing an energy efficient upgrade to an inefficient, oversized boiler plant that served multiple buildings, while in another building a high efficiency centralized system was designed to replace the existing window cooling units to comply with current energy
standards.
Full lighting surveys were conducted throughout the campus to identify which fixtures should be upgraded/retrofitted with LED lighting to reduce energy and minimize light pollution on the site. Wireless control systems were designed for the sports field to allow for remote operation and individual control of the fixtures with dimming capabilities. The design reduced the overall power consumption of the site by a minimum 40%. Once construction was complete, 592 sports lighting fixtures and 1,915 site lighting fixtures were upgraded as part of this project.
Thank you for visiting Gauthier, Alvarado & Associates. If you have questions about our firm, our services or have any other inquiries, please contact us. Our goal is to provide the highest quality service to our clients.
Gauthier, Alvarado & Associates
10201 Fairfax Boulevard, Suite 225,
Fairfax, VA 22030
TEL: 703.241.2202