Gauthier, Alvarado & Associates Portfolio
VCU Baruch Auditorium Egyptian Building
This 5,100 SF historic renovation provided new fixed seating, interior finishes, projection booth with control board, audio/visual system, HVAC system replacement, and electrical system replacement.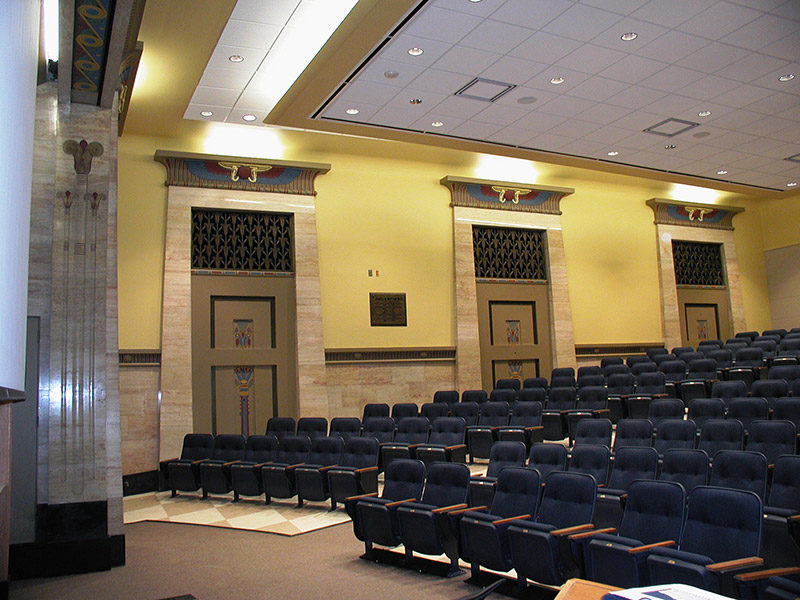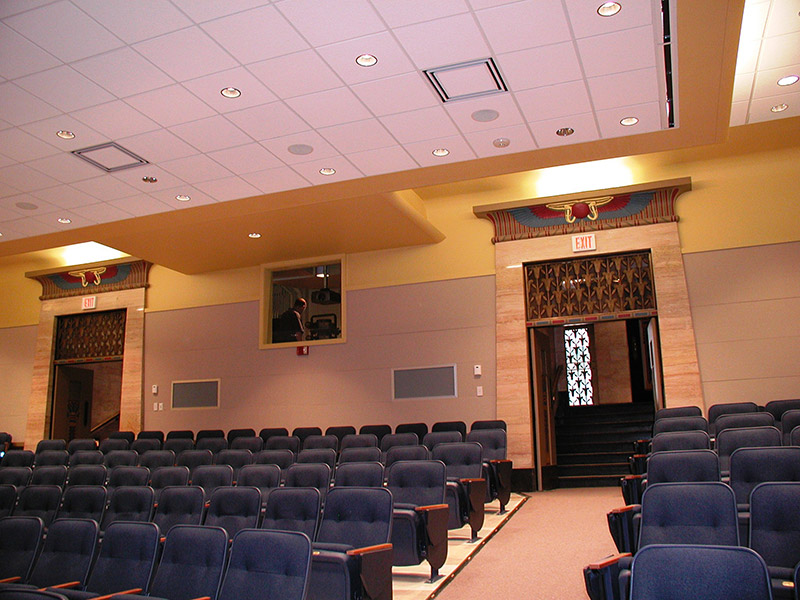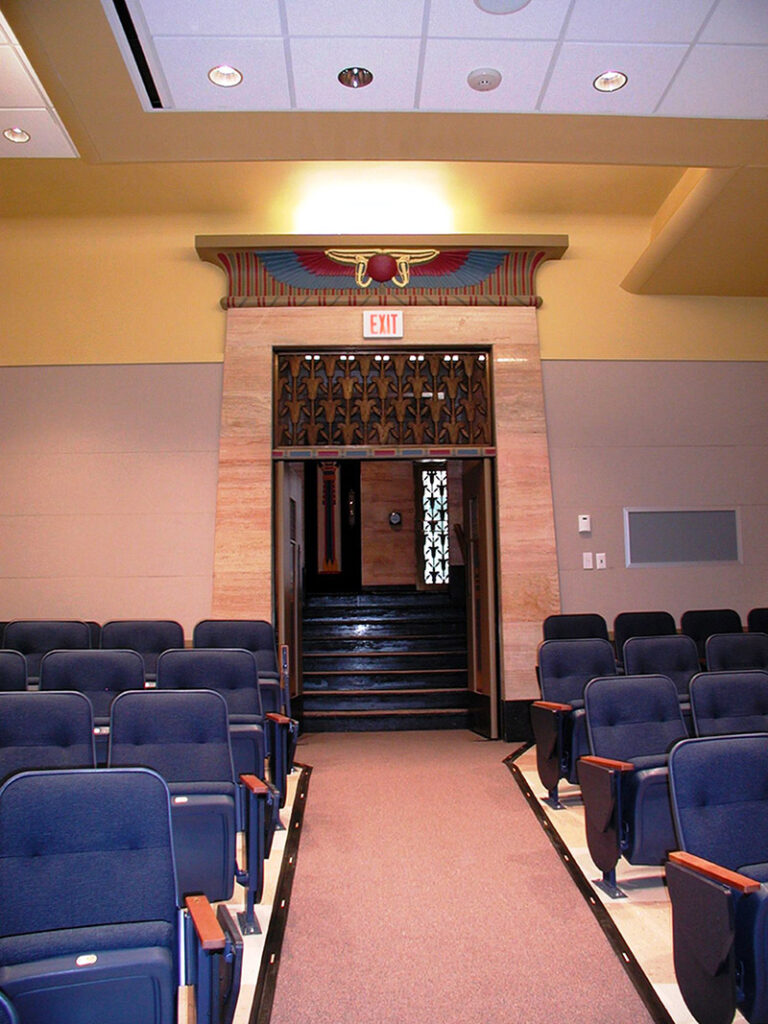 VCU Baruch Auditorium Egyptian Building
Architectural and engineering design services for the renovation of a 5,100 SF auditorium within the historic Egyptian Building on the VCU/MVC Campus. The scope of work for the 250-seat auditorium included provision of new fixed seating, new interior finishes throughout the auditorium and lobby areas, projection booth with a new control board, replacement of the HVAC system, replacement of electrical systems, and new audio/visual systems. Decorative elements bearing Egyptian motifs which flank the auditorium were restored to a state consistent with its original installation. To accommodate new mechanical equipment, lighting, and sound equipment, a new acoustical drop ceiling was installed at the center of the space; a cove was left at the perimeter to leave the decorative elements visible.
Thank you for visiting Gauthier, Alvarado & Associates. If you have questions about our firm, our services or have any other inquiries, please contact us. Our goal is to provide the highest quality service to our clients.
Gauthier, Alvarado & Associates
10201 Fairfax Boulevard, Suite 225,
Fairfax, VA 22030
TEL: 703.241.2202