Gauthier, Alvarado & Associates Portfolio
VDACS Harrisonburg Regional Diagnostic Laboratory Office Complex
This 15,000 SF complex combined agricultural regulatory agencies, animal diagnostic laboratories and quality assurance laboratories. In addition to a variety of specialized laboratories, the complex includes offices, classrooms, training rooms, storage areas, loading facilities, unloading facilities, various meeting spaces, animal necropsy areas, and a carcass cooler.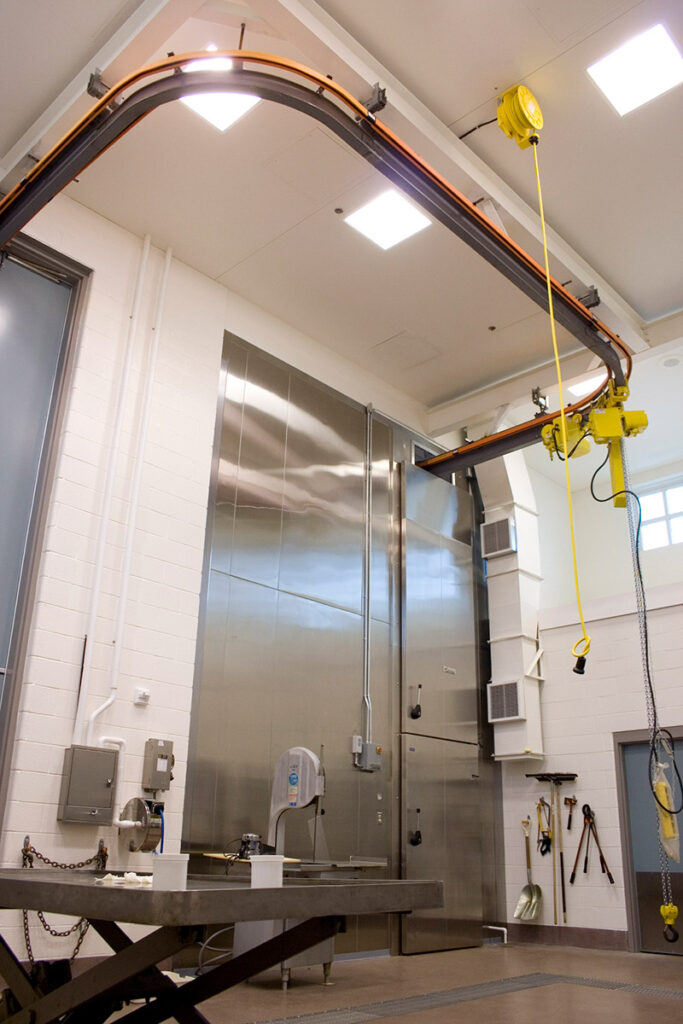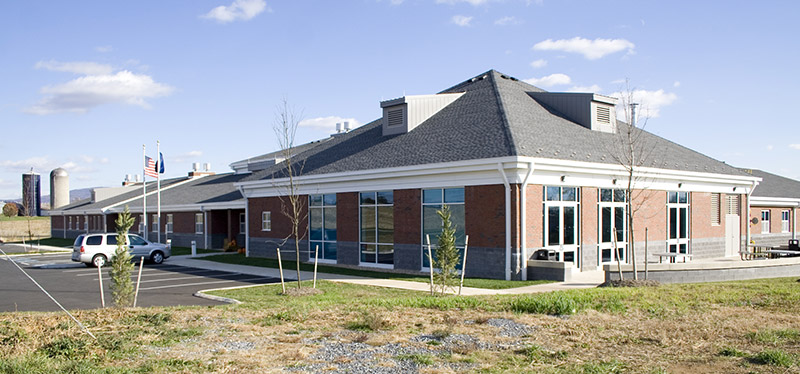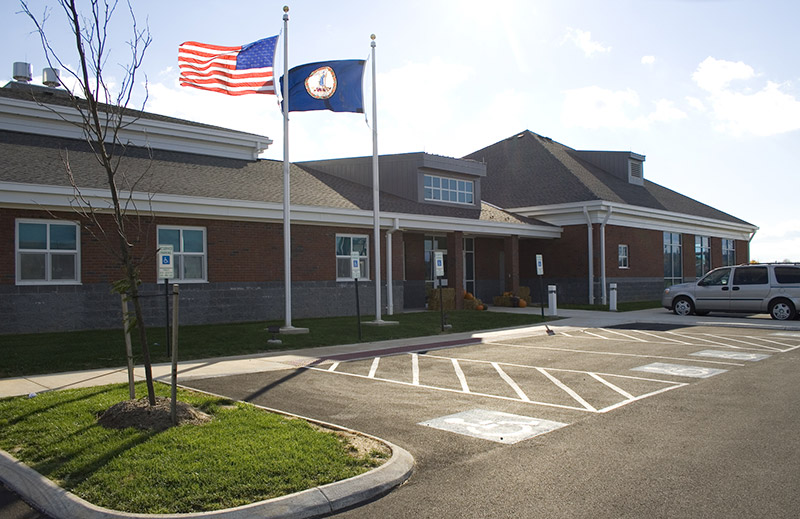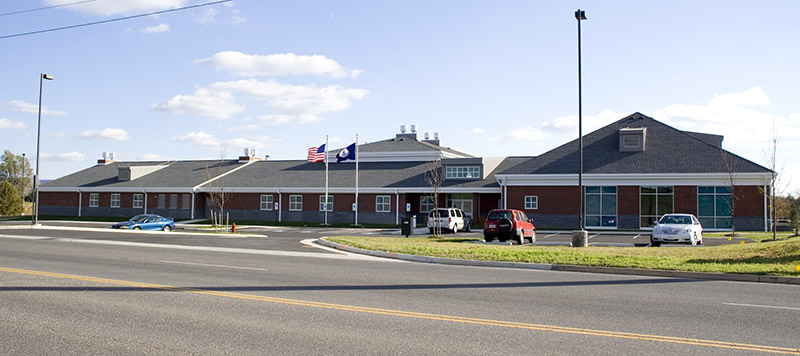 VDACS Harrisonburg Regional Diagnostic Laboratory Office Complex
Harrisonburg, VA
The Harrisonburg complex was a project for the Virginia Department of Agriculture and Consumer Services. The design of this building involved combing offices of regional agricultural regulatory agencies with regional animal diagnostic and quality assurance laboratories.
Initially, GAA was involved assessing all existing facilities for these agencies and developing a planning and programming study for designing a new building. Thorough investigation and research was done, working with the users and owners. , to establish current and future program requirements and meet their goals for this project.
Upon our initial investigations and feasibility studies, we designed a 15,000 sq. ft. complex consisting of laboratories, offices, classrooms, training rooms, storage areas, loading and unloading facilities and various meeting spaces throughout the building. The laboratory portion of the complex includes separate animal and poultry necropsy areas with specialized HVAC systems to allow variable temperature control and ventilation that can be activated when performing a necropsy. A carcass cooler was also included. Other laboratories include microbiology, dairy, serology and PCR labs. The dairy laboratory housed equipment and space for mojonnic ether-based testing. In the office and administration portion of the complex, we designed meeting spaces that could be used for official business as well as for local agricultural group meetings. The diversity of spaces required HVAC systems that would be capable of maintaining differing temperature control setpoints based on space usage.
Thank you for visiting Gauthier, Alvarado & Associates. If you have questions about our firm, our services or have any other inquiries, please contact us. Our goal is to provide the highest quality service to our clients.
Gauthier, Alvarado & Associates
10201 Fairfax Boulevard, Suite 225,
Fairfax, VA 22030
TEL: 703.241.2202