Gauthier, Alvarado & Associates Portfolio
This renovation project focused on code compliance modifications, accessibility improvements, upgraded finishes and electro-mechanical system upgrades on all four levels of the facility. Classrooms, staff offices, administrative offices, multi-purpose rooms, the main lobby and corridors were included in the renovation.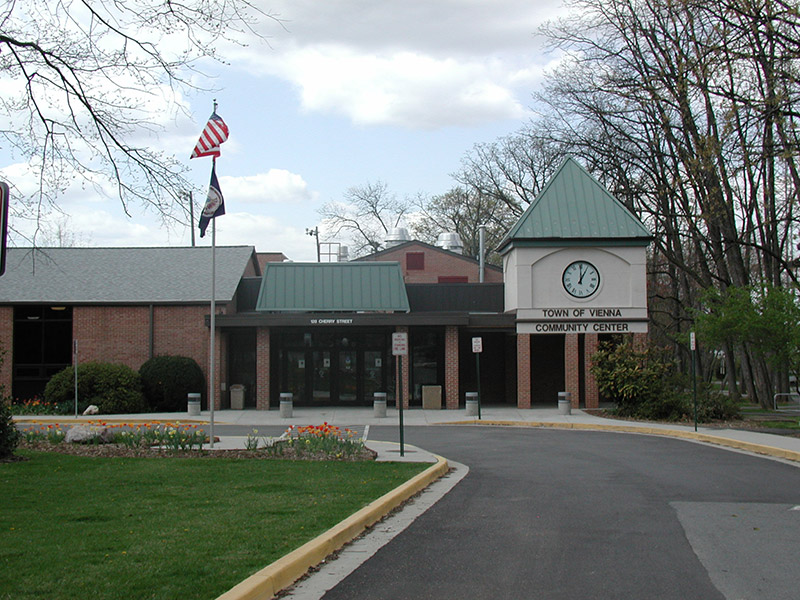 Vienna Community Center
Town of Vienna, VA.
The Vienna Community Center serves as the heart of the Town's social, cultural, and recreational activities. The project was developed to provide accessibility to the facility's four levels of classrooms, staff and administrative offices, and multi-purpose rooms. The work included code compliance modifications throughout the building in addition to upgrades and replacement of electro-mechanical systems. All public spaces including the lobby and corridors were upgraded with new finishes. Additional work included fire egress and vehicular access improvements and new storage facilities.
Thank you for visiting Gauthier, Alvarado & Associates. If you have questions about our firm, our services or have any other inquiries, please contact us. Our goal is to provide the highest quality service to our clients.
Gauthier, Alvarado & Associates
10201 Fairfax Boulevard, Suite 225,
Fairfax, VA 22030
TEL: 703.241.2202