Gauthier, Alvarado & Associates Portfolio
Waldorf Delivery Distribution Center
This 57,000 SF facility was designed from a prototype under a design/build contract.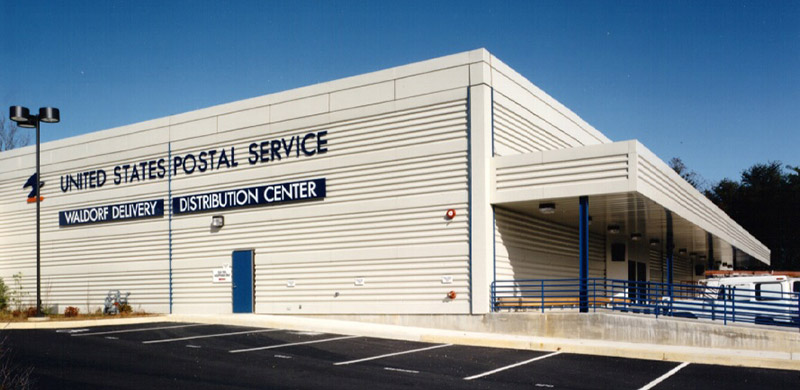 Waldorf Delivery Distribution Center
Waldorf, Maryland
The Waldorf USPS distribution center project involved design, contract documents and construction administrative support for a 57,000 sq ft. new facility. The facility was designed from a prototype and was a design/build project. The site development included access roads to and from the building, parking lot areas, and design for a storm water management system.
Thank you for visiting Gauthier, Alvarado & Associates. If you have questions about our firm, our services or have any other inquiries, please contact us. Our goal is to provide the highest quality service to our clients.
Gauthier, Alvarado & Associates
10201 Fairfax Boulevard, Suite 225,
Fairfax, VA 22030
TEL: 703.241.2202