Gauthier, Alvarado & Associates Portfolio
This 50,000 SF roof was re-designed both functionally and visually. As the singular representative image of the Wolf Trap Center for the Performing Arts, this unique roof acts as a façade.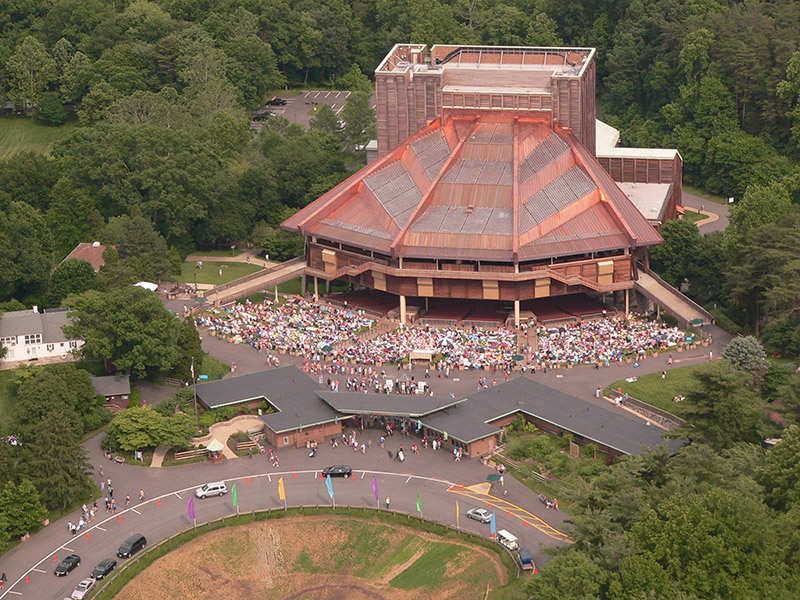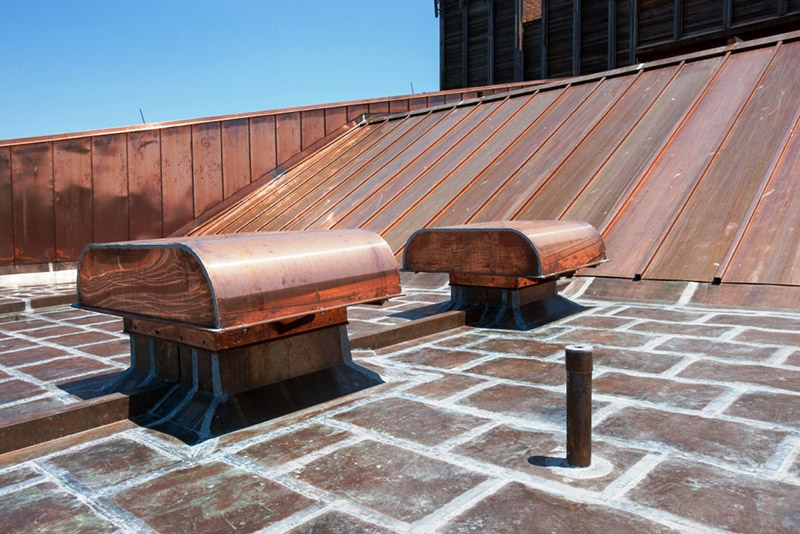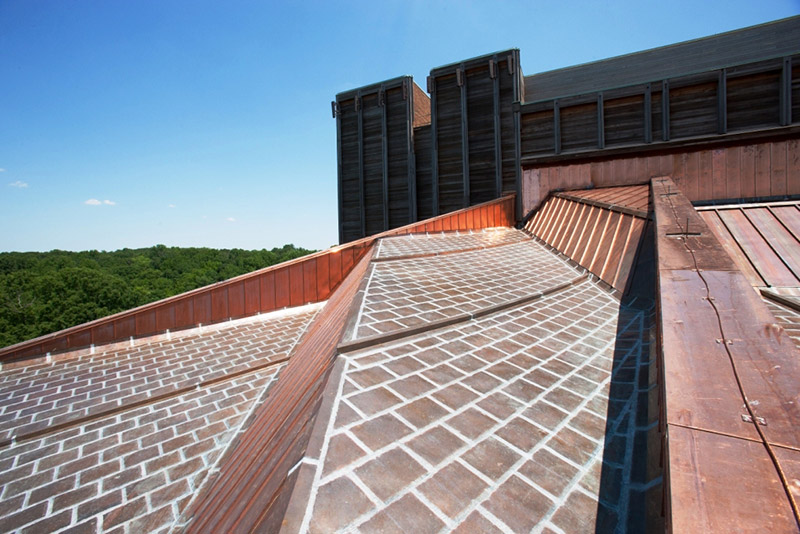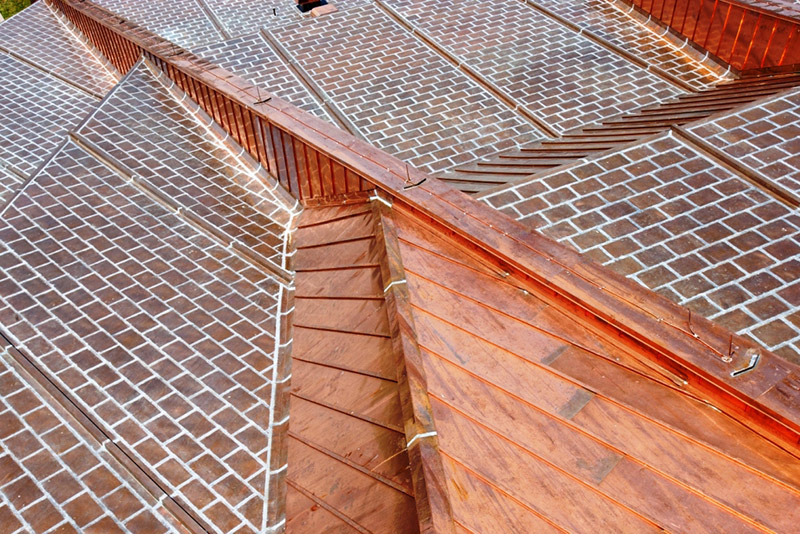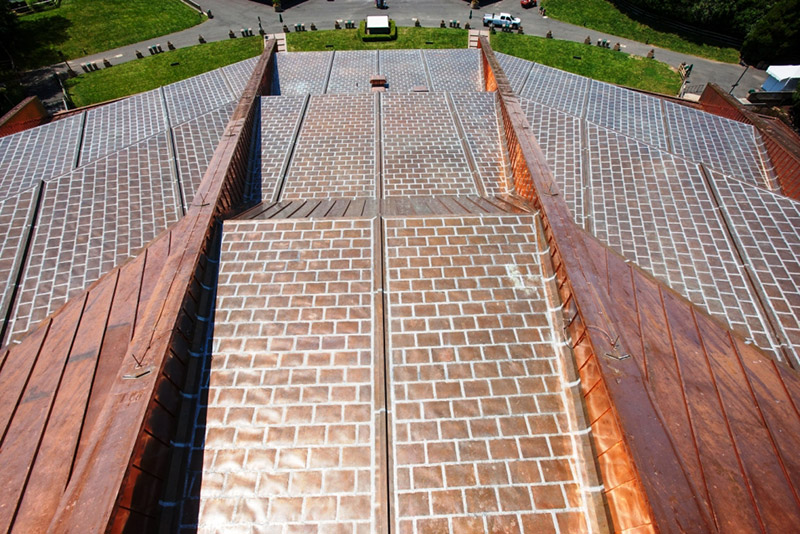 Wolf Trap Filene Center
Vienna, Virginia
Initially, GAA performed a salvage study on the existing roof of the Wolf Trap Center. It was found the existing roof had been coated with an elastomeric membrane in an effort to stop leaks, which prohibited the copper from being salvageable. There were a few places where no membrane was applied and we were able to get some value from the scrap to help support the overall cost of the project.
 The 50,000 SF roof is actually a facade and it is the singular image of Wolf Trap. It is a visual element and needed to be designed as such. We substantially re-designed the roof both functionally and visually.
 Since existing conditions varied from the existing record documents, every detail on the roof required verification to ensure a weather tight design of the new roof. All survey work was accomplished with climbing gear to access every portion of the roof. 
 Allowing movement of the roof membrane was a major consideration in our design and expansion and contraction played a significant role. Once completed, the project received two awards: one from the National Roofing Contractors Association and one from the Copper Association.
Thank you for visiting Gauthier, Alvarado & Associates. If you have questions about our firm, our services or have any other inquiries, please contact us. Our goal is to provide the highest quality service to our clients.
Gauthier, Alvarado & Associates
10201 Fairfax Boulevard, Suite 225,
Fairfax, VA 22030
TEL: 703.241.2202